The
International Non-Olympic Committee (INOC)
is the Second Largest Sports Organization around the world. The INOC is granted accreditation as an Permanant Affiliation to
"NOBLE WORLD RECORDS or NOBLE BOOK OF WORLD RECORDS"
on 11th April 2019.
Accreditation is published on the
INOC website
, and it will be included in the report of the INOC General Council meeting.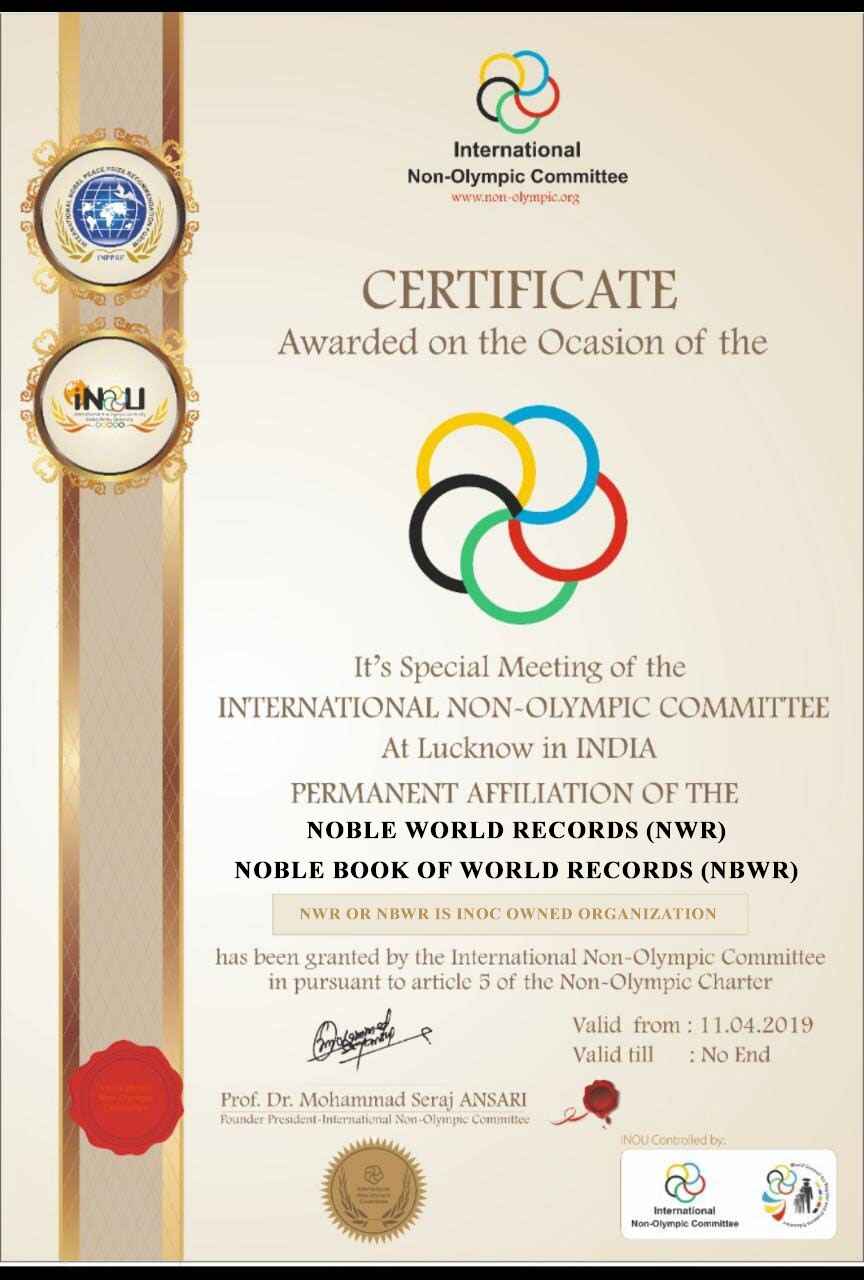 Leaders Message
Hon'ble Sarfaraz Ansari
World Council for Regular & Distance Education
Hon'ble Manohar Lal
Cheif Minister, Haryana
Hon'ble Arif Mohd Khan
Governor of Kerala
Choose Your Color
You will find much more options for changing the colors of Noble World Records Website.